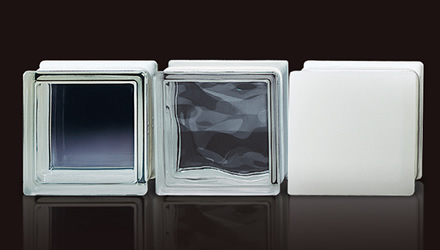 Pattern&Size
To provide in-depth information to prospective Glass Block customers, the product features are presented from the aspects of light transmittance, heat/sound insulation, fire protection, wind force resistance, and earthquake resistance.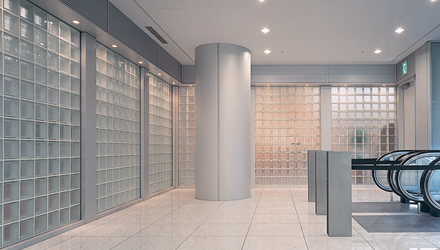 Fire-rated Glass Block F
Fire-rated Glass Block F's thick glass ensures heat resistance.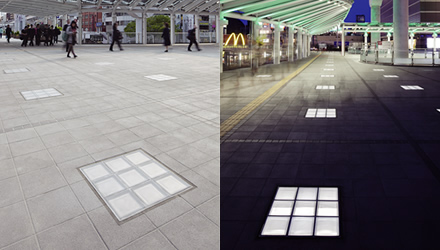 Toplight for Pedestrians
Cosmo Grid is capable of letting in soft natural light to lower floors of buildings through Glass Block.