Line-up
FireLite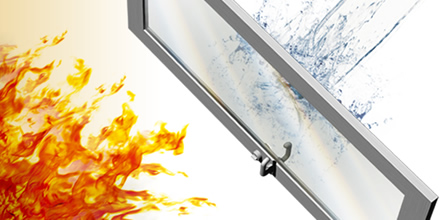 FireLite, a glass designed for specified fire protection equipment, can withstand rapid temperature increases in the event of fire and thermal shock caused by water spray to extinguish fire, thereby ensuring safety.
FireLite Plus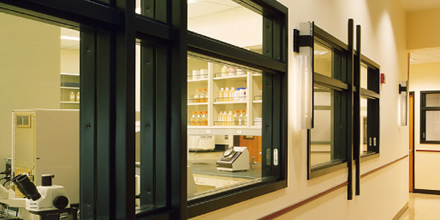 FireLite Plus, which is made from FireLite panels laminated with special resin, are characterized by excellent performance to withstand thermal shock, with impact safety added.
Conparison Test Video
Take a look at the performance of FireLite, a reliable fire-rated glass.