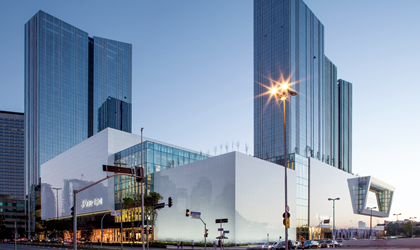 Neopariés
Neoparíés is resistant to fouling and easy to maintain due to its water absorption coefficient of zero. The exquisite texture and glossy sparkles help produce spaces with a refined atmosphere. Neoparíés is available in different colors tailored to needs, and can be processed to form curved shapes.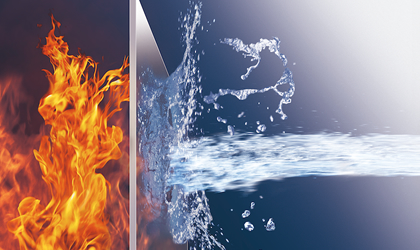 FireLite
It is NEG's belief that fire-rated glass should fulfill demanding requirements to withstand high temperatures in the event of fire and remain intact against rapid by water from sprinklers.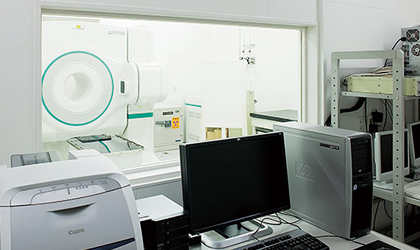 LX Series
NEG's radiation shielding glass is designed to meet medical needs for ensuring safety and ameitiy.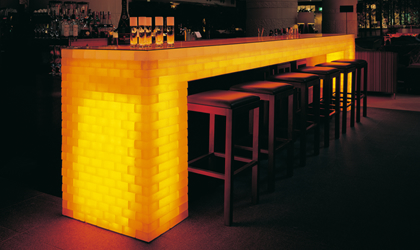 GlassOre
GlassOre is characterized by a brick-like texture and unique presence with its rough surfaces.The semi-transparent glass material helps generate beautiful and tender light. GlassOre bricks produce lighted spaces for various situations.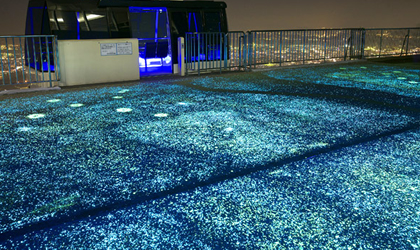 Veluna
Veluna is made from a new, luminous glass material. Luminescence lasts for more than one hour after the lights are turned off. Veluna helps produce fantastic spaces. Veluna is available in two colors of blue and green. and in diverse variations including Veluna STONE, BRICK, VOA, BAN, and PANEL.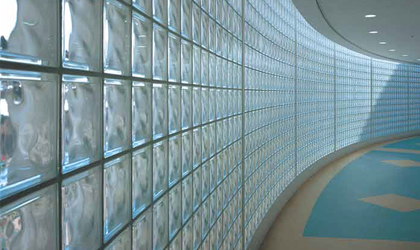 Glass Block
Glass Block products are designed to build light-transmitting walls. its walls help create bright and comfortable living spaces.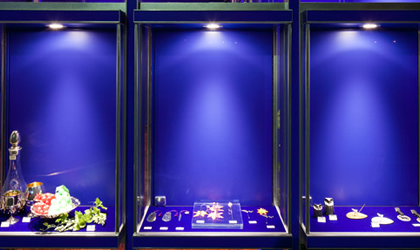 Invisible Glass
"invisible Glass" is a masterpiece op Nippon Electric Glass's superior thin film design / control technology.